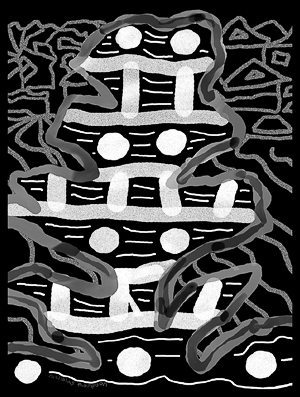 | | | | | | | |
| --- | --- | --- | --- | --- | --- | --- |
| Fine Art Digital Prints | | | | | | |
Welcome to my Print Shop
With the world economy being in such great shape, when could be a better time to buy a very expensive original & amazing art print to hang in a space of your own / pixel pushed and or hand painted by a guy you most likely have never heard of – (that's me)
Visit my Gallery, choose an image – use the Contact Link to request that it be added to the Shop.
Included for purhase here in my Print Shop are a limited number of Silkscreened Shirts, Dresses and other items from a past venture.
I hope you enjoy looking at my site, thanks for the visit.
about digital printing: Digital printing is a recent development in the reproduction of fine art. It involves printing an image from a computer file to a large format inkjet printer. To create this print, an original image/file is made on a computer using multiple, drawing, painting & photographic programs. Quite often an original work is simply drawn or painted the old fashioned way, with crayons, pencils and/or watercolors, etc. This work is then scanned to allow the image to be reproduced in the same method. Then this scanned/file is printed on the highest quality fine art papers and canvas available. Some are then hand painted and framed. Some may be restricted to a limited number of prints – if so each print is then numbered and hand signed.
product notes: Products will be slowly added to each category over time as it takes lots of time to get this part right / Check back often for new items / Some of the shown items are currently out of stock, but are included to see if there is any interest – (to be honest most were just too expensive to make and have so been discontinued / You can use the "contact" link to let me know if you would like to own any of these items.
personal note: I'm really not expecting many orders, but hoping for a few / creating this site has really been fun.
special thanks to Chris Johnson of Neptune Website Design & Development – Orleans MA